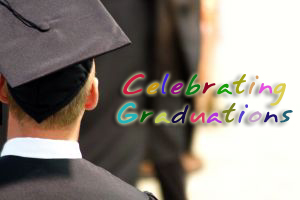 The months through May and June make up the highest amount of Graduation Celebrations. That's why I'm hosting a Graduation Blog Carnival! So send in your blog posts with photos and all to daverichards06@gmail.com and I'll be doing weekly posts. If there are more people submitting I might be doing a Daily Carnival until the end of June.
There are no real guidelines for the blog carnival except for no racist or derogatory posts -- keep your language clean -- aim for the rated G audience.
It has to be about Graduation -- any aspect of it.
Lets have a happy carnival!